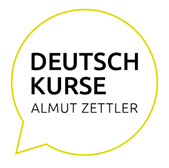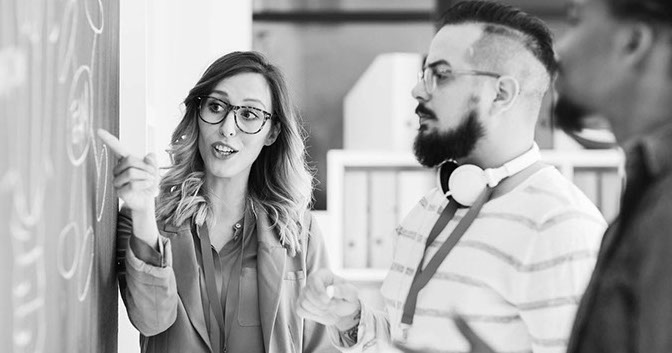 special courses Special Course Business German (B1-C2)
You are planning a business lunch with German speaking colleagues? You want to improve your career opportunities? For this you need the specific business vocabulary, which supports you in expressing yourself clearly and professionally in typical business situations. Get going now!

Special Course Preparing for Examinations (A1-C2)
Do you intend to take an important examination in German – for example with the Goethe Institute? This is the right place! We help you in specific and successful preparation for the Goethe Certificate and other relevant exams.
Special Course Learning by Doing (A1-C2)
Go for a stroll in Munich with your tutor and practice your German in everyday situations, for example in a café, in the supermarket or in walking around in Munich's Englischer Garten. Real life instead of theory. Enjoy!
Special Course Pronunciation (A1-C2)
Schwul (gay) or schwül (muggy weather)? Two little dots can make a big difference. To avoid such misunderstandings, we recommend this special course. Here you exercise for example the pronunciation of the German umlauts (ä, ö, ü) in their context and the typical German intonation and inflection.
Special Course Hearing and Understanding (A1-C2)
Your boss tells a joke. The colleagues laugh hilariously, but you didn't understand the joke. Improve your listening comprehension and laugh with the others! Or do you want to telephone without stress? Here you can train your ears. Well worth doing!
Special Course Literature (A2-C2)
Whether classical or modern literature – German authors have a lot to offer. Together we read fascinating books in a relaxed atmosphere. Widen your vocabulary and join the discussion!
Special Course Everyday Language (A2-C2)
A colleague found the lunch to be "echt lecker". Another commented "passt schon". And then you get text messages ending with "LG". Hey? If you already speak some German, but still understand mainly Chinese in an everyday context, then it's time for this course! Here you learn typical colloquialisms which are not in the official textbooks.
Special Course Writing (A1-C2)
"Hi Boss". Is that how you start your business mails? You can do better than that! Become fitter in writing business and personal correspondence such as e-mails or text messages.